welcome to
teampool
teampool equals enthusiasm. Enthusiasm for work, employees and customers. We perform our work out of passion because our mission is to bring companies and employees together with the same goal in mind.
Interested in sharing the enthusiasm together with us and our customers?
Then become part of our team!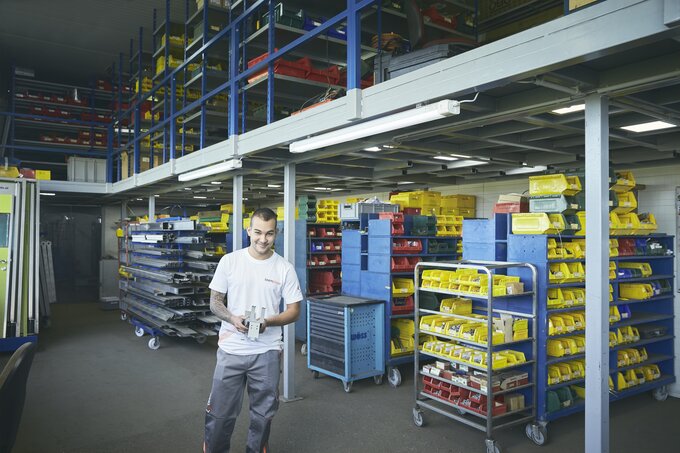 we understand
work
teampool is one of Austria's largest and leading personnel service providers. More than 18,000 successful job placements a year are proof of our know-how in conjunction with customer requirements and employee profiles. In our 15 branches, more than 3,500 temporary workers are working for our customers in more than 50 industries, including:
Metal
Plastics
Wood and glass
Underground and overground construction
Production and retail
Electrics and electrical engineering
Construction and related trades
And many more!

We also provide technical staff for the engineering area. And our personnel advisors also provide direct placements with our customers. Our broad portfolio in human resources makes us unique in Austria!
teampool benefits will
make you enthusiastic
We know that we are working with people and it is very important to us to work together. We don't just talk about appreciation – we live it! That's because we are convinced that respect and mutual appreciation are the foundation of good collaboration. And that means it is essential for our shared success!

In addition to monetary benefits, such as premiums for newly placed employees or loyalty bonuses, you will also experience our appreciation e.g. through fair communication, a friendly ear at all times, regular employee events and of course fair payment on time. As a teampool temp, your accommodation will be organised and paid for by us. This means that you can focus fully on your work and share the enthusiasm with one of our more than 1,500 customers.
Our benefits at a glance:
Large selection of attractive jobs
Fair payment on time
Various premiums
High-quality work and protective clothing
Organised and paid-for accommodation
Individual (further) training options
teampool app to quickly record hours worked, manage documents, communication etc.
Regular employee events
Extensive customer support
Respectful and friendly communication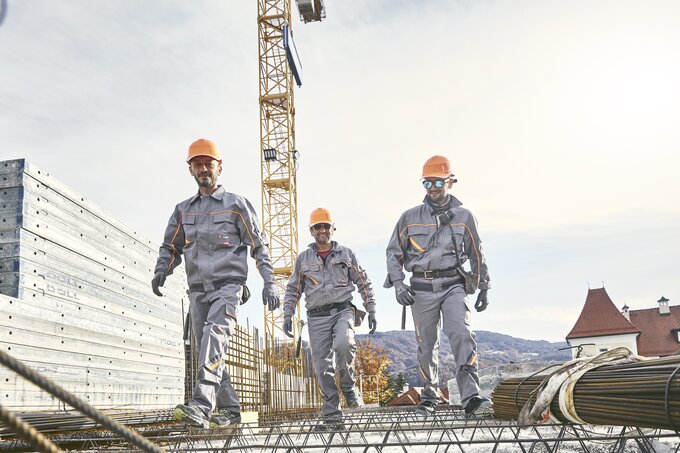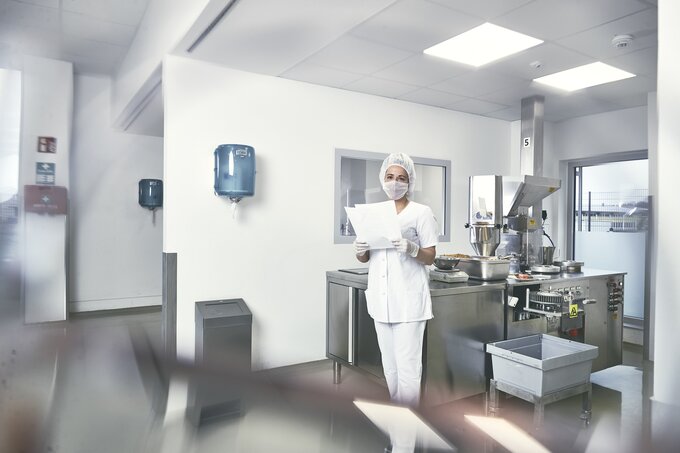 further training offers
to get excited about
As a teampool employee, you will have access to a range of (further) training offers because it matters to us that we go forward together. The following courses are available to you, among others:
Crane operator
Forklift operator
Digger operator
Network technician
Photovoltaics technician
Welding courses
Tinning courses
Soldering courses
Chamfering courses
And many more!
but what do we mean by
temping?
Temporary work, or temping, describes a three-way relationship between us as the temping agency, you as the temporary employee and the customer that you are working for (called the "temporary employer"). This means that you are employed by teampool, and teampool will pay you your salary and all other benefits. But you will be an enthusiastic worker at the customer's place of business.
One employer – many opportunities
Irrespective of the specific work situation, age and experience, you will gain many varied opportunities with us to promote your career and/or expand your horizon. You will e.g. benefit from our many years of experience, our network and from having just one employer, even if the places where you work change, which will make your day-to-day work more exciting. We will give you the opportunity to gain an insight into many companies, get to know varied industries and work in many different areas. In addition to your varied professional experience, you will also gain valuable qualifications. As the leader in our industry, we offer you all this level of flexibility but also a high degree of security. That's because, by being employed by us, you will be less dependent on fluctuations in the labour market, despite working at different locations.